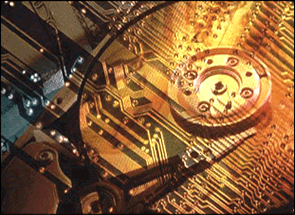 Investment Projects
Investments are distributed among industries such as semiconductor, telecommunications, optoelectronics, and biotechnology that are leading edge and possess great development potential


Prudence Venture Capital Fund
In principle, will pursue balanced investment in industries in a seed stage, startup stage, expansion stage, and mature phase of development.




Iridigm Display Corp. acquired by Qualcomm (2004/9/10)
Taipei, Sep. 10, 2004 ¡V QUALCOMM Incorporated (Nasdaq: QCOM), the world biggest fabless company, announced on Sep. 9, 2004 that it has signed a definitive agreement to acquire Iridigm Display Corporation, a display technology portfolio company of Prudence Venture Capital, which will become a wholly owned subsidiary of QUALCOMM upon completion of the transaction.


Global mixed-mode Technology Inc. Begins Trading on Taiwan's OTC (2004/8/13)
Taipei- Aug. 13, 2004 - Global Mixed-mode Technology Inc. (GMT, Ticker: 8081, Quote, News) will go IPO at NT$38/share on Taiwan's OTC market on Aug. 30, 2004¡K


NetLogic IPO on NASDAQ (2004/7/10)
Taipei-July, 10, 2004 - Netlogic Microsystems Inc. (NasdaqNM: NETL, Quote, News) announced today the initial public offering of 5.7 million shares¡K


Tekcore Begins Trading on Taiwan's Emerging Board (2004/6/21)
Taipei-Jun. 21, 2004 - Tekcore Co., Ltd. (Ticker: 3339, Quote) became listed on the Emerging Board of Taiwan OTC Exchange on Jun. 21, 2004. IPO price of Tekcore's common stocks is NT$35 per share. ...